Our Principals & Directors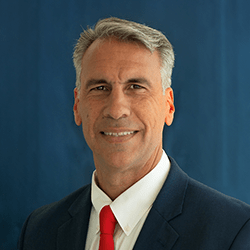 Michael De Palma
Project Director
---
Michael De Palma joined the Madison team in 2021 after his retirement from a twenty-nine (29) year law enforcement career with the United States Department of the Treasury, Internal Revenue Service – Criminal Investigation (IRS–CI). As an investigator, supervisor, and senior leader, his career focused on high-impact, complex financial investigations with a strong focus on identity theft. He was IRS–CI's first ever Identity Theft Coordinator, where he tackled the growing threat of identity theft fraud.
Prior to his departure from federal service, Mr. De Palma served as Acting Executive Director, Field Operations for IRS–CI, where he oversaw complex financial investigations relating to tax crimes, narcotics trafficking, cyber-currency, counter terrorism, bank secrecy, political corruption, money laundering and other related criminal violations.
Throughout his career, Mr. De Palma held a variety of leadership positions including Special Agent in Charge of the Miami Field Office, where he oversaw both domestic and international money laundering investigations, and in response to the changes in criminal behavior, created the South Florida Financial Crimes Strike Force.
As a Project Manager for Madison, Mr. De Palma brings significant expertise in conducting complex domestic and international financial investigations and their related asset forfeiture cases. His executive management experience will assist Madison in providing the type of service Madison is dedicated to providing its federal law enforcement clients. His career with IRS–CI has demonstrated his ability to provide significant results through dedication, ability and leadership.