Our Principals & Directors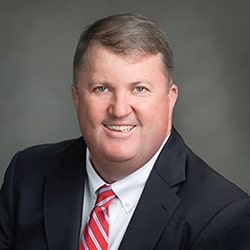 Chris Hueston
Project Director
---
Christopher S. Hueston joined the Madison team in 2020 after upon retirement from a twenty-five-year law enforcement career including assignments with the United States Secret Service and most recently with the Internal Revenue Service – Criminal Investigation (IRS-CI). As an investigator, supervisor, and senior leader, his career focused on complex financial investigations with a strong focus on international illicit finance.
Prior to his departure from federal service, Mr. Hueston served as the United States Project Leader for the Joint Chiefs of Global Tax Enforcement (J5), a forward-looking collaboration between Australia, Canada, The Netherlands, United Kingdom and the United States focused on combatting transnational tax crime and money laundering through increased enforcement collaboration.
Throughout his career, Mr. Hueston held a variety of leadership positions including a joint duty assignment with the Department of the Treasury's Office of Intelligence and Analysis, Director of Narcotics, Counterterrorism and Transnational Organized Crime, and Director of International Field Operations. He also served as the United States representative to the Organization for Economic Cooperation and Developments (OECD) Task Force on Tax and Other Crime.
As a Project Manager for Madison, Mr. Hueston brings a wealth of experience and expertise in conducting and program managing significant, complex international financial investigations and related asset forfeitures.